'Starting from a previously successful way of making paintings Peter has quite deliberately explored new approaches that have been combined with the use of new materials. At the centre of these approaches has been a continuing battle to rid previous 'habits' and expectations about how to make art.'.....Quote
---
'Another Fish'
Oil, Acrylic, Computer cut vinyl on canvas

2003/05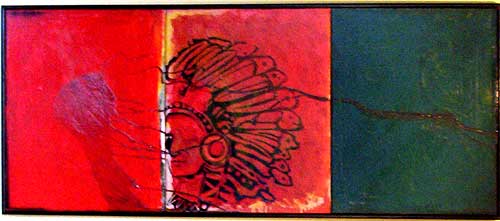 'Unlearning old skills and employing new strategies are a constant preoccupation.......
questioning about how (and in how many ways) we can read the resulting work itself. His stance has been courageous - he has been prepared to let go; take risks and this is beginning to pay dividends.'.....Quote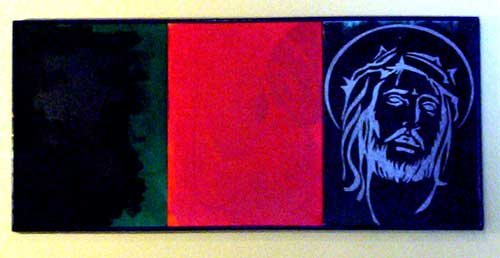 'Self Portrait' Oil, Acrylic, Computer cut vinyl on canvas  2003/05
I have been accused of being extremely arrogant. I prefer to call it confident.
My paintings have become Schizophrenic, I can switch from one 'style' of painting to another. Why is it frowned upon to switch from style to style? What is the point of pursuing a singular line of practice?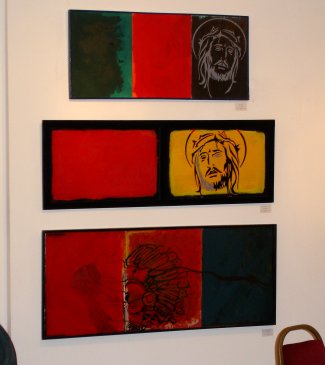 NORTH DEVON ARTS 7th Annual exhibition 'New Year, New Work.'
16th January - 27th February 2005 @ The Broomhill Art Hotel, Muddiford, N.Devon.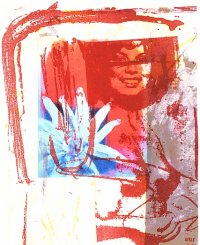 'Charlie'  Lithograph 1978/2004
Solo exhibition 'Allergies2" @
The Queen's Theatre, Barnstaple.
23rd August 2004 - 19th September 2004.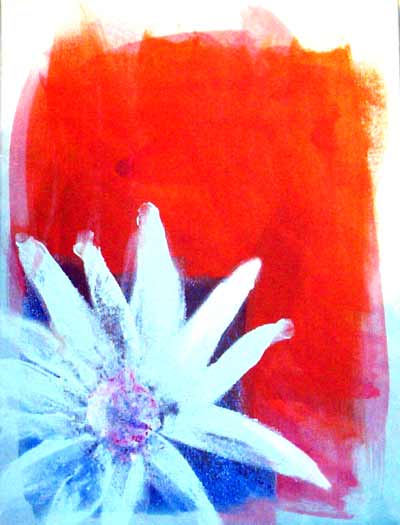 'Study' Oil, Acrylic, Beetroot July 2003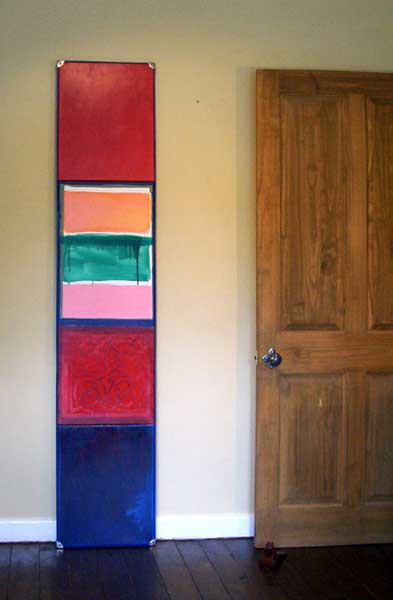 'Totem'
Oil, Acrylic, Computer cut vinyl April 2003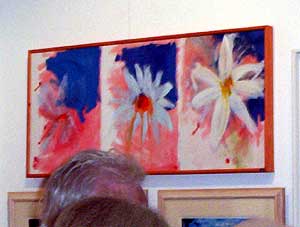 The 81st Summer Exhibition of the Westward Ho! And Bideford Art Society

July - August 2003