Review of exhibition at the Landmark Theatre 2007
Anarchy in Woolacombe
'As a punk performer in the 70's playing with the likes of Adam Ant and the Cure ­ Peter's earned his anarchic stripes, so if you can't be radical when you meet him, be robust: he's likely to challenge the boundaries of your comfort zones.
You need to navigate a fine line between tongue-in-cheek and many a true word spoken in jest when he talks and might wonder which to opt when you discover one of his paintings is called Napalm Exmoor National Park - particularly since his show is called Allergies ..
Outside the boxes is where this artist thinks and it's evident not only in his art, but in his writing. Peter's blog (My art and my disease) is well worth a read, and you can check out his music, too, by logging on to: www.peterbright.co.uk .'
Extracts from a review by Andrea Charters
Download/View the Video of the Exhibition 4th Sept. 2007
Windows Media File (low res. 2.51mb)
Fish can kill me!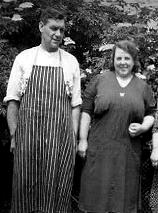 When I was very small (maybe 3 or 4 years old) my grandfather, who lost the sight of one eye from a bullet fired by a German sniper (fortunately not a very good one) during the Battle of the Somme in World War 1, wiped my face with the corner of his apron, an apron he had used to wipe his filleting knife on. He was a grocery shopkeeper who specialized in wet fish. I can remember the instantaneous pain and swelling in my eyes, the panic-driven breathlessness, the weeping blindness. The shouting, the accusations, my parent's panic. My poor grandfather was only trying to clean the face of his grubby grandson.
My parents were in fear of loosing their only child, the one who was given hours to live a few years earlier……saved by a young doctor who refused to let my parents watch me die and insisted I had a tracheotomy……thirty or so years later the doctor was knighted and became Sir Michael……Now I have children of my own.
'Self Portrait' vinyl tape on canvas

> I have been accused of being extremely arrogant. I prefer to call it confident.

December 2002
The Genetics of Painting?

There are various ways of making Paintings to recipes, each becoming a question of process and discovery, controlling chance, arranging colour with simple brush strokes, dragging or pouring paint across the surface to reveal a vast range of effects. Traditional materials, the use of drying oils, accelerators, varnishes, 'fat over lean' (applying paint with a higher oil to pigment ratio = fat and paint with a lower oil to pigment ratio = lean) oxidization and poison. Oil paint is still a 'modern medium' you can mix it with commercial decorator's paints or animal fat. I prefer oil paint straight out of the tube - quick, rich with a smell that is edible. The act of painting can be reduced to its most simple and material elements, new materials can be discovered and played with......Is this really painting?..... What is the process/purpose of the creation? Behind the rhetoric and bullshit there must be a reason....otherwise YCRE8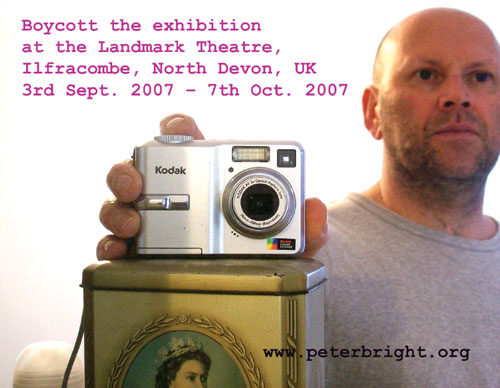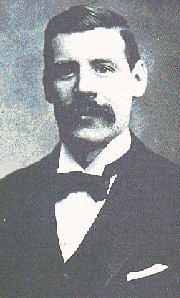 'Site Under Construction'
Web project (click image above for more details)
Quick Links
B(l)og Roll
---
Leave your comments here .
---
Host With Us
M4tr (OutsiderInternet.com) can host your website - see prices